Member
Posts: 2538
Joined: Mon Jan 01, 1990 12:00 am
Location: HAMPSHIRE UK
The historical cock up has now been rectified and hopefully this time you'll get your plain nuts. Personally I'd turn the nut up the other way on the chaincase steady and leave it. It looks better than the plain nut.
---
Member
Posts: 9974
Joined: Mon Jan 01, 1990 12:00 am
Location: ESSEX UK
000004 is a very old part which I believe was first used in the late 1920's by AJS of Wolverhampton, with it's old pt. no. STD 4. I have never seen 000004 listed with the suffix G. In which parts list is this seen ? Quite often when a pt. no. gets suffix it has a meaning which is stated in the parts list. It quite often refers to the parts finish. 000004 is a very common fitting used on many parts of a bike. So always worth ordering a few extra for the spares box. Here's where you need that part on a 54 twin.

You do not have the required permissions to view the files attached to this post.
---
Well, I ordered another seal.. Hopefully it'll take less than a month to arrive this time =)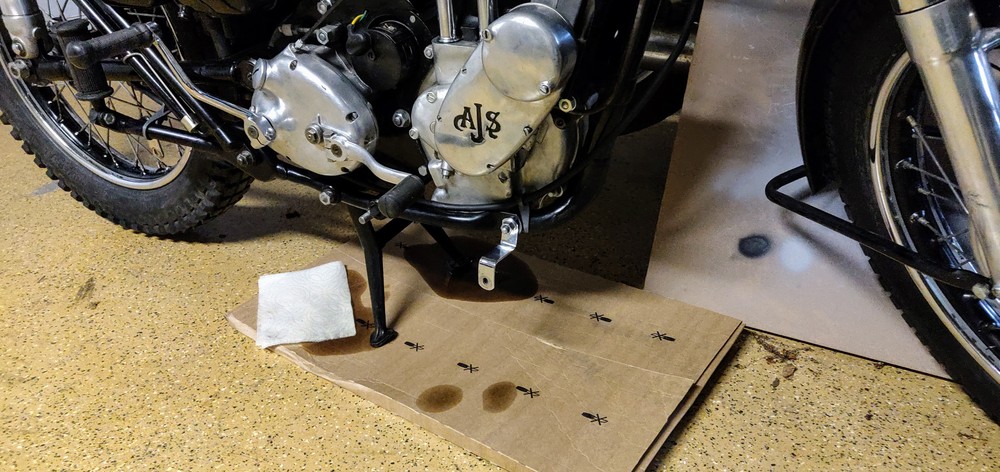 ---
Haven't had much time to work on the bike, and I'm still waiting for the correct nuts for the various missing bits, but I did get the new type seal installed...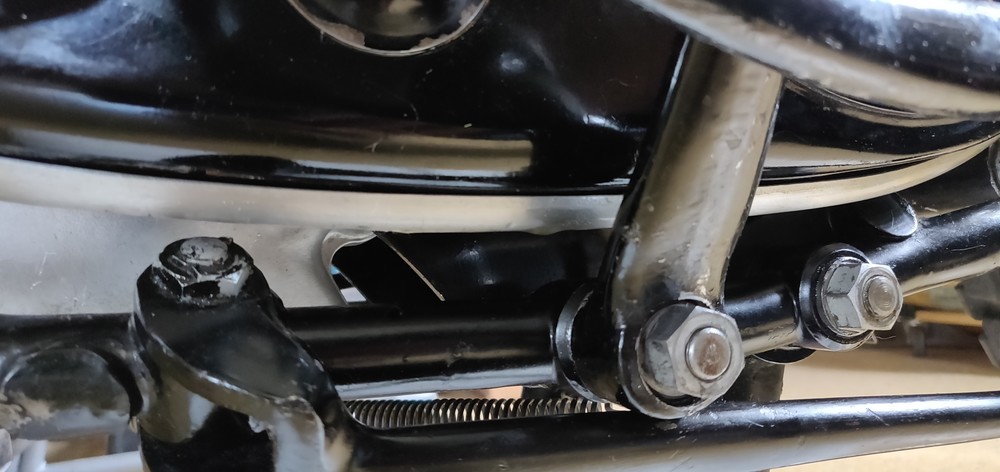 I guess it's leaking slower?
---
Who is online
Users browsing this forum: No registered users and 5 guests