Hello and thank you for your welcome on your forum.
I'm pleased to be the new owner of this Matchless G80CS that need a little bit of work. I'm note a bike guy yet , but i'm a real classic car enthusiasm.
I'm looking for a maximum of information of this bike, I don't have the original papers and unfortunately the factory register have been lost for 1959.
Chassis C8551 and engine 59 / G80CS 3258 Dellorto SF 32 m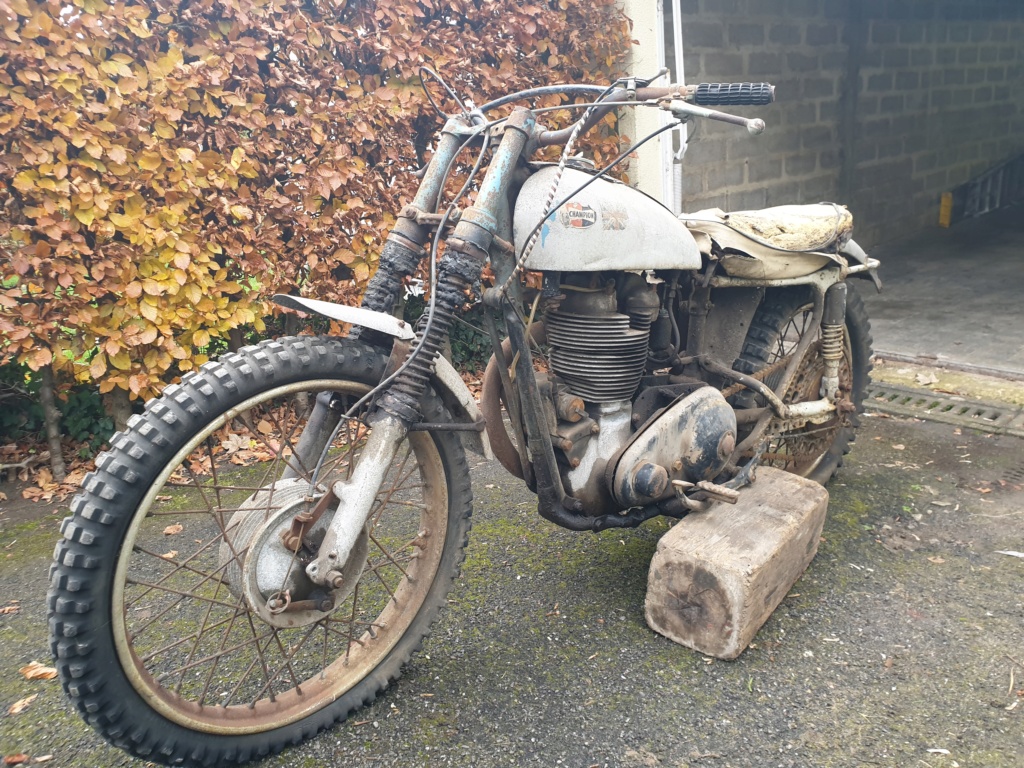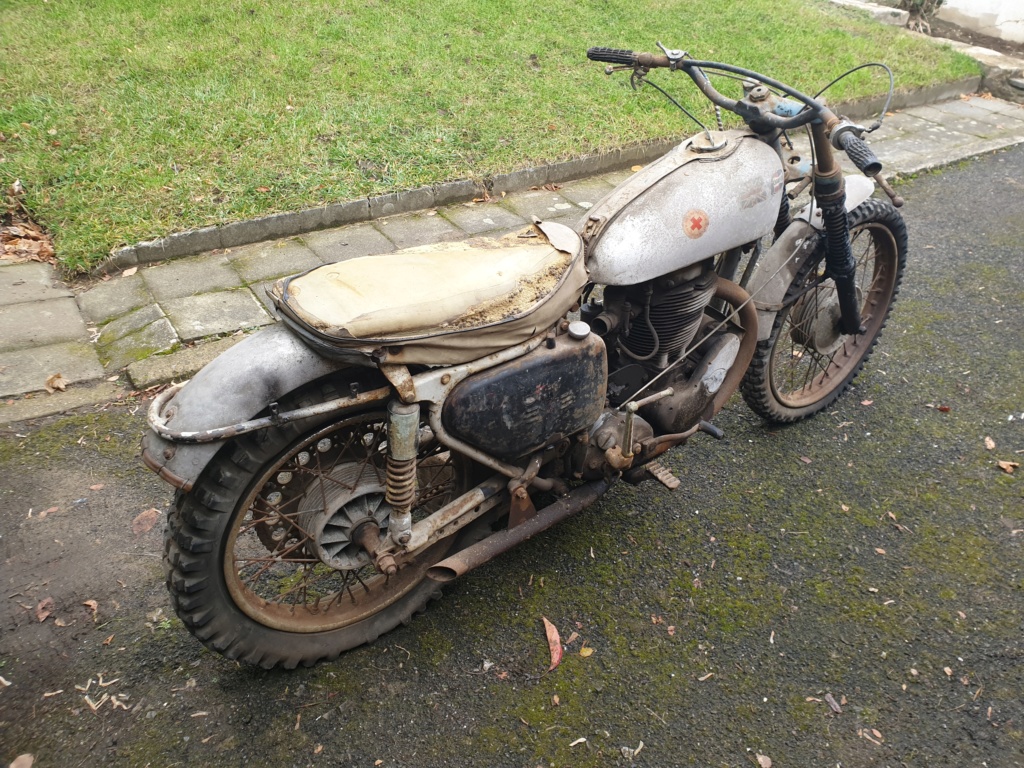 if somebody have an equivalent bike , do not hesitate to contact me.
---
Hi Thomas ,
you need to join the club. then you will be able to see all the information you need. Great project! It looks like you've got Norton front fork sliders fitted to Matchless forks. There are a few extra struts bolted on. 2 on the front downtube. also on the lower battery carrier stud to pillion footrest lug. Strange tank holding down strap. I don't recognise the front hub. Mine had those extra footrest grips welded on. I ground them off.
Dave.
---
Welcome Thomas
You can start your search for more information here:
http://archives.jampot.dk/
But I would strongly suggest joining the club as well, membership affords access to other areas of the forum, a monthly copy of the club magazine where members advertise bikes and parts for sale / wanted, access to the Club's spares scheme and much reduced rates for the Club's dating service.
Note, your guest membership is only valid for 90, (I think), days.
Regards Mick
---
I followed your recommendation , I' m now a member !!
Thank you Dave for the analyse, i didn't know that rear bracket was not original .
Do you have an idea of witch Norton where we can find this type of front suspension ?
Is the front hub coming from a Norton as well to have the breaking system compatible?
finished the carburator, the float was full of old fuel.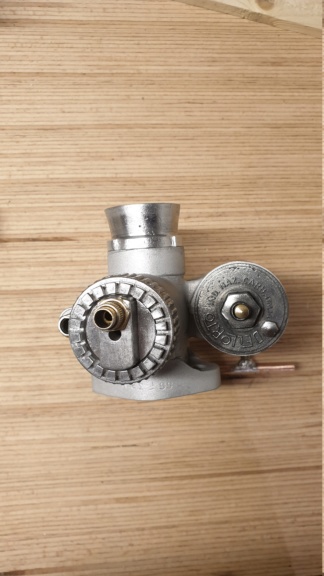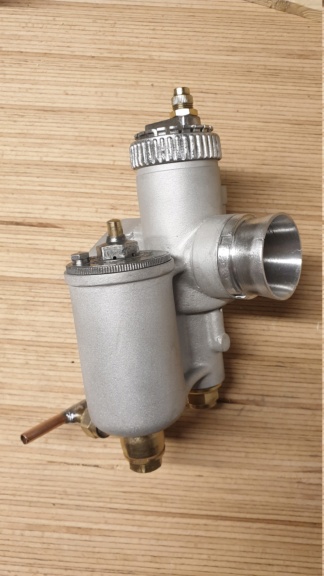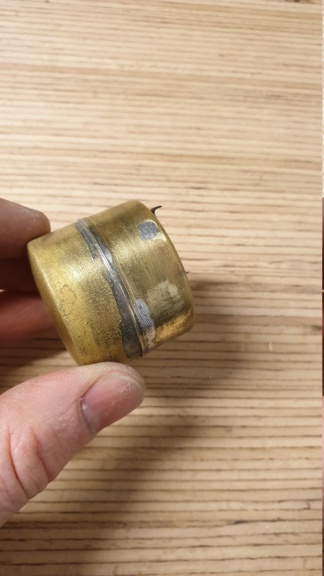 ---
Sorry I've never seen that front hub before. Norton hubs don't fit like that. I can't help much with the Norton slider either. I'd fit Matchless sliders on there and sell the Norton ones.
Lovely carb!
Dave.
---
Interesting project!
The gearbox is a Burman B52 which was used on the CS models until 1956. After that, the AMC gearbox was used. But, if you are not after originality, the B52 is quite OK!
Also, the magneto is of an earlier/different type than that used on the (later) CS models, but again, if it works its OK.

Best of luck with your restoration project!

Bjørn
(Owner of a 1956 G80CS, among other things)
---
I would like to be sure the chassis number feet the 1959 engine, is there a registry where people register their own bike ?


thank you for the identification of the gearbox , should i found inscription on the casing of the gearbox? same for the magneto?
---
Thank you for your reply,

Dave if I found a set of matchless forks, I should find the braking system that goes with it , is there a lot of different type ?

Bjørn, thank you for the analyse, i didn't notify the differences of gear box.

I'm not 100% sure that the bike is from 1959, it's the info that i have on the engine but is the chassis number feet this year ?

Is somebody have a bike with a chassis number closed to mine ?
---
You don't need a full set of forks. You already have the correct CS fork yokes. You only need the lower sliders. Any full width front hub will fit but the correct one is the 56-62 type which is easiest to find. AMC Classic spare or the club spares will have one.
Cheers Dave.
---

The type GB27 is for CS models, whereas standard bikes use the GB 26.
55 is (gearbox) year of manufacture and they would be fitted to 1956 bikes.

Regarding frame numbers, I have frames 6780C and 6880C, both are 1956, so I would believe the frame number on your machine is about right for a 1959 model.

Bjørn
Here is a picture of a Burman box for a 1956 G80 CS.
You do not have the required permissions to view the files attached to this post.
---
Who is online
Users browsing this forum: Stuart Jenkins and 11 guests