Sifting through my pictures and came across this one I took in the summer, I was showing my military landrover at the air fete and went over to take a look at these beautiful machines, unbeknown to me I would be purchasing a matchless from one of the guys in this picture and be joining the club a few months later, Happy Days
and roll on spring to get more involved.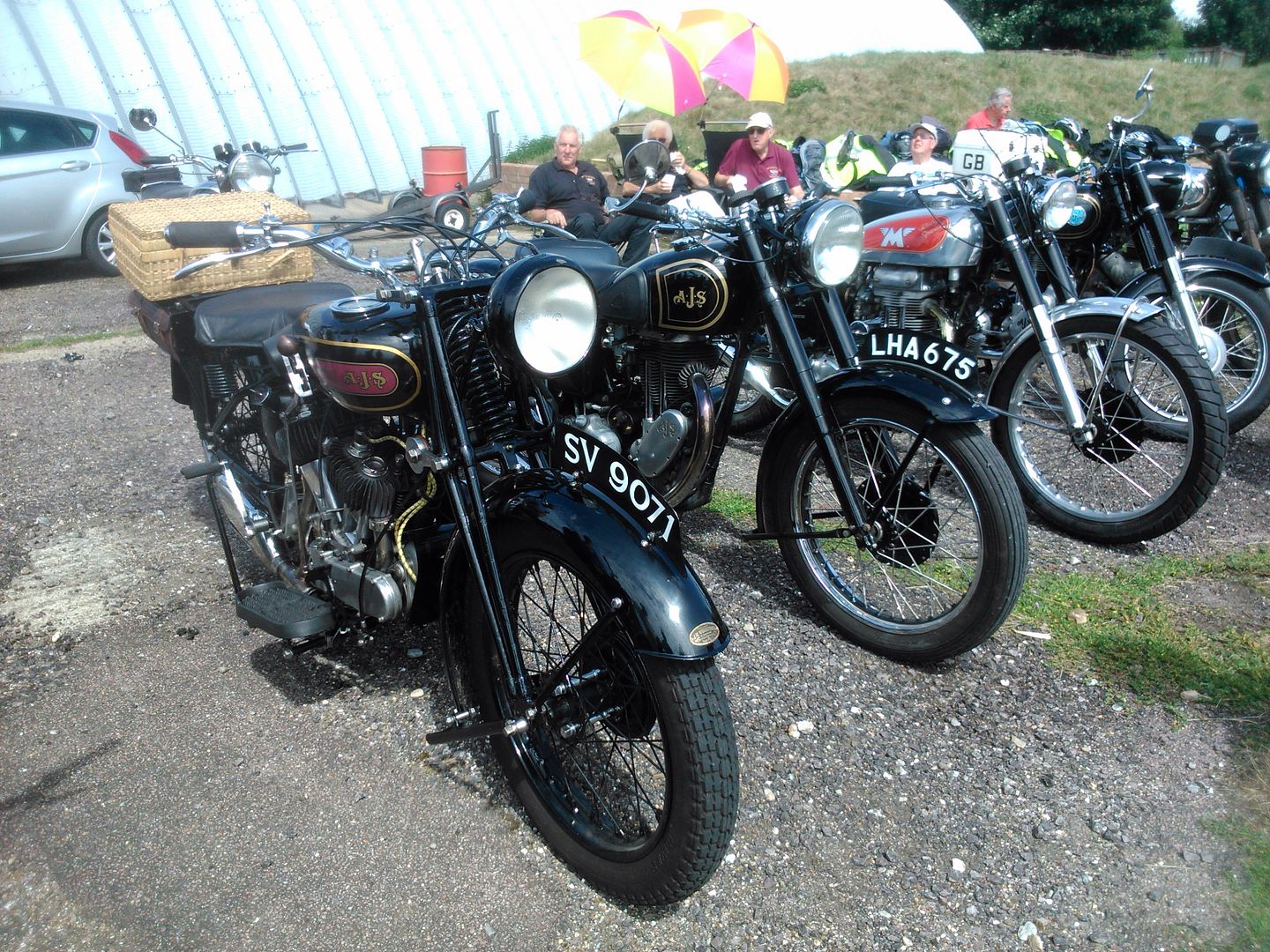 ---
There was a military Land Rover outside ECCO charity shop today, ( next the RANGE superstore ) in Harlow this morning. Don't know if it was dumped there or given to the charity.
It had no number plates and all the tyres were flat.
---
That's strange, if it's a series 3 lightweight it is worth a packet in spares alone, saying that even the later defenders go for good money.
---
Very strange Chis, its right outside the shop door, It does not look like it was driven there, both back tyres totally flat front almost flat.
---
Hi rob I drove in there today to be nosey, I could see a half flat back tyre but couldn't stop as someone was behind me, I could see no number plate on front and it looked to be a military defender, so not sure what's going on there.
---
If could be blocking the stores lorry backing up to the door for ages if just dumped. Not being on a public road. Hope the flat tyres don't blow up. Who knows ?????
---
Return to East London and Essex
Who is online
Users browsing this forum: No registered users and 1 guest